Jalan-jalan 1st week in Houston~*
So these are the pictures taken for the first week jalan-jalan in Houston..
None of these cars in this parking lot are the same model. Most people here drive truck, jeep or minivan. These people don't walk and its awkward to see people walking around. They drive.
Mexican Restaurant

With Hannah from UK but her office based in France.
Mexican food yang ala-ala macam seafood tom-yam.. the first cuisine yang sedap kat anak tekak aku..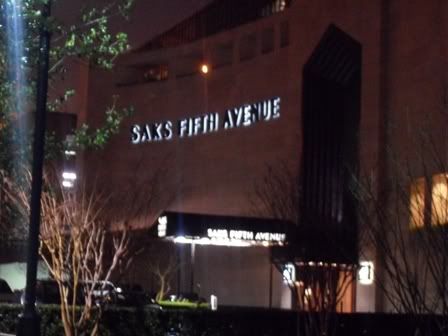 We shopped here... ala-ala Pavilion KL la... kebetulan pulak musim diskaun. I got a pair of shoes ala hush puppies with 70% discount. Giler murah. yeay.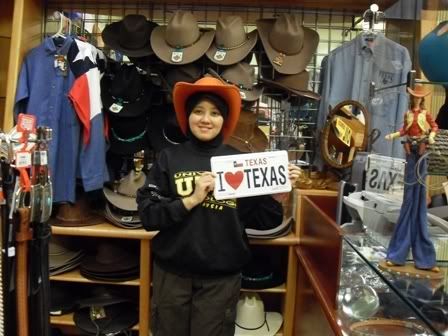 Tipu je. Aku lebih sayang korang...
Giler bagak tempat shopping ni. Tempat aku beli hiking boots.
Yup.. aku memang giler kasut. Nmapak black shoes tu? Tu lah kasut 70% diskaun tu and the boots tu aku sepah kan just to find my size. Susah nak dapat kasut saiz aku kat sini. Kasut sini mostly size 7 ke atas... Gedabak~
Finally i found one.. teka saiz berapa? 7!
Melanie from China but her office based in Singapore. Always with me and a good companian.. Sebab dia tak pernah ada kakak and dia terkejut aku ramai beradik. So dia nak join jadi adik aku jugak... apo-apo lah asalkan dia rajin bawakkan barang2 aku... just like my sister. Heh~
PS-Dia volunteer sendiri, bukan aku suruh ok. So aku tak jahat apatah lagi mengambil kesempatan.
See how small i am in this huge store... mostly barang2 memancing, camping, jungle dan sewaktu dengannya. Bot and kayu golf pun ada. Semuanya ada di sini...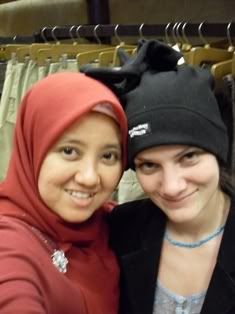 Magda from Polland finally found her hat. Her field assignment is going to be in Canada.
They treat us with good dinner. Malam tu aku makan ikan mahi-mahi... Makan dengan nasi tapi nasi tu masin giler, so tak habis makan. Sampai sekarang terngiang-ngiang masin dia tuh...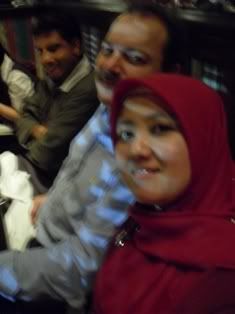 With francois riff, the person in charge of our training program. He is from France and bini dia dari Sarawak but they stayed in Houston, Texas...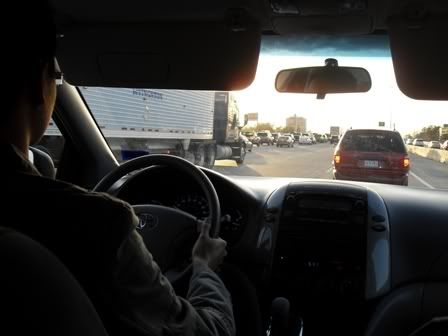 Left-hand drive,so the speeding lane is the left lane and the safe lane is the right lane... Yup.. i was very careful not to speed in their right lane. haha.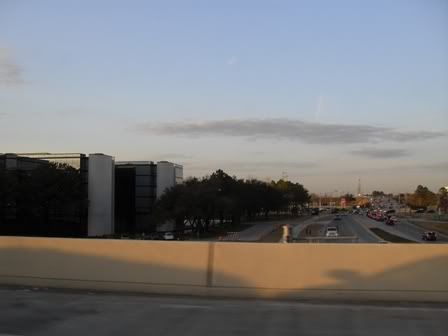 Bangunan diorg tak tinggi... View from the flyover...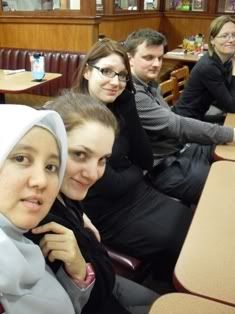 Our dinner at the nearby restaurant... Makan ikan lagi...
Those people in training... from Polland, Mexico, Singapore, France, UK & Malaysia...
Waiting for the others before going back to the hotel....
Nanti bubuh lagi..